MCAT Prep - Self-Paced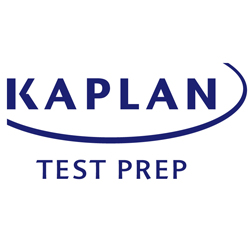 Description
Want test prep on your terms? Prefer working on your own from home? With Kaplan's Self-Paced online courses, you can work at your own place, at your own pace—wherever you are, at whatever time suits you.
Related NYU Test Prep Listings
MCAT Prep - Live Online
Kaplan's live, instructor-led online courses provide the benefits of a classroom experience with the flexibility of attending from wherever you are...
more
MCAT Prep - Online
Looking for MCAT help on your schedule? Varsity Tutors connects you with subject-matter experts who can work with you face-to-face using our award-winning Online Tutoring Platform. This allows students and tutors to hold sessions anywhere, anytime, with the convenience of our...
more
MCAT One On One Private Tutoring - Anywhere™
Do you learn best in a one-on-one, face-to-face setting? MCAT Private Tutoring – Anywhere offers the most personalized preparation available with an expert tutor guiding you through a program customized especially for your particular needs and goals - all right in the c...
more
MCAT Organic Edge
Designed especially for serious pre-med students, MCAT Organic Edge prepares you for key organic chemistry concepts before you set foot in class. You'll build a solid foundation to help you succeed in your critical organic chemistry class—as well as lay the groundwork for a h...
more